Could an artificially intelligent system that detects anomalies on our road lead to better traffic management? NICOLE BONNICI, a master's by research student, believes so, and her dissertation might just prove her right.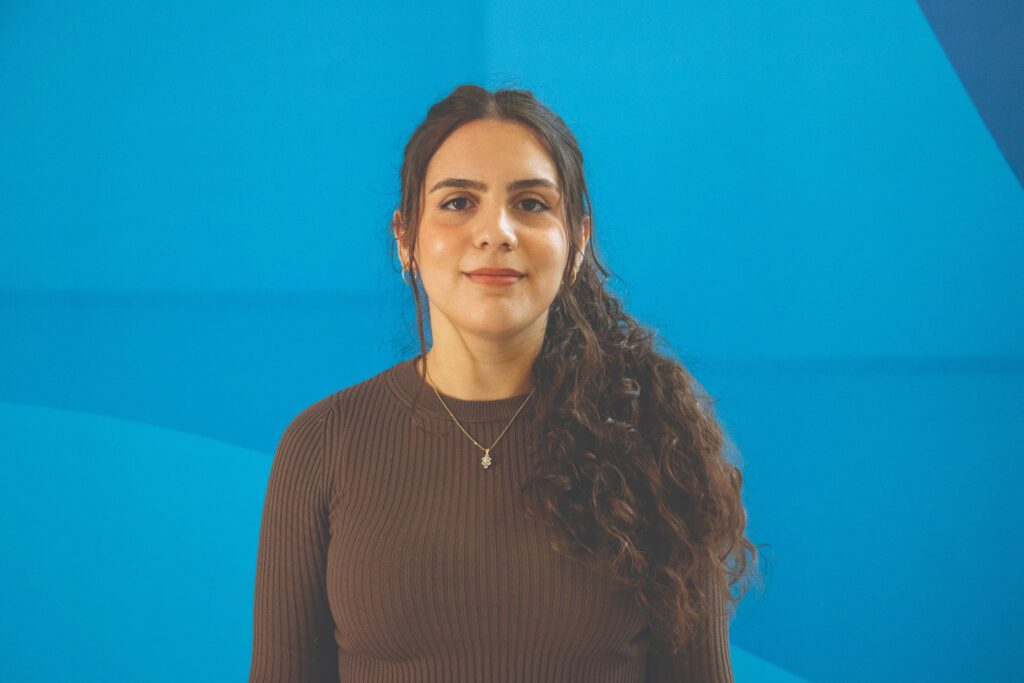 They say that modern problems require modern solutions, and that is certainly the premise behind Nicole Bonnici's master's by research project, which seeks to create an artificially-intelligent way of identifying anomalies on our roads. But what are these anomalies and how could detecting them help keep you safe and reduce the time you're stuck in traffic?
To understand Nicole's project, we must first look at the concept of smart roads technology. This relatively modern way of tackling road infrastructure uses Internet of Things (IoT) devices, like cameras, sensors, and Wi-Fi transmitters, to help make roads safer and more environmentally friendly. It can also help the relevant authorities monitor behaviour, as well as to stay updated with the situation on our roads, such as when there are notable or abnormal traffic jams.
"Currently, there are already systems that can monitor what is happening on certain roads in Malta," explains master's by research student, Nicole. "These tend to use cameras that help provide information like real-time traffic updates but, through my master's, I would like to take the analytics a step further."
While the systems that are already in use can detect a car, they are not equipped to identify anything that is deemed unusual, which means they often ignore it. So, what Nicole is working on is a system that will use Artificial Intelligence (AI) to automatically detect anomalies on our roads, such as classifiers and clustering methods. Such a system could then alert users about them, allowing emergency services and Infrastructure Malta, among others, to make quick decisions on whether any action is required.
"To achieve this, I am comparing the results of two ways of identifying anomalies," she continues. The first is to use data from detectors and trackers, which identify the positions of vehicles, people, and the like, and then create algorithms that detect behaviours that do not conform with the rest of the typical behaviour.
"The second is using deep-learning models, which in this case would use videos of what constitutes a normal situation on our roads to teach the machine what is normal. It is then tasked with reconstructing that same video from the data it's collected, giving it the ability to distinguish between what is normal and what is an anomaly."
While both systems come with advantages and setbacks, their aim is similar: to keep vulnerable road users, like pedestrians and cyclists, safe; prevent accidents by detecting dangerous behaviours and lack of judgments; and even manage traffic by helping in sorting out problems faster.
On top of being a master's by research student, Nicole is a data scientist and engineer at Greenroads Ltd, a local SME that offers smart road technology solutions, making this project an extension to her work. Moreover, as part of her role at the company, she is responsible for Greenroads Ltd's contribution to MARVEL Horizons 2020, a Europe-wide, European Union-funded project that aims to empower smart city authorities to support their citizens.
"This meant that it came naturally to make the system more pertinent to Malta. In fact, I am using data collected specifically from Maltese roads, giving the system a better understanding of what to expect on our roads, which may sometimes differ from what it would expect on roads in other countries."
Nicole's project is another example of how technology can be used to make things safer and more efficient for society at large. It also continues to drive home the point that, by looking at existing data from a fresh perspective, we can make it work for us and better our lives in the process. That is something the Faculty definitely supports and would like to see more of!
Nicole's project is funded and supported by Greenroads Ltd and the University of Malta.